Get a free high performance PC
when you purchase Progenesis LC-MS

In conjunction with this year's ASMS meeting in Salt Lake City (May 23rd - 27th 2010), we are offering a new high specification PC on which you can install your new license of Progenesis LC-MS.
If your lab doesn't need a new PC, then you can opt for a $5,000 discount off your purchase so you don't miss out. It's entirely up to you.
Let us know if you're interested and we will email back a personalised voucher which you can bring to our booth (#109) at the ASMS meeting where we'll be showing the software and organising evaluations.
Progenesis LC-MS is a proteomics analysis solution for your label-free quantitative analysis which gives you the following advantages:

Speed Reduce the time spent analysing samples from months to days or weeks to hours. Analyse more data more rapidly so you can run enough replicates for reliable results.

Objectivity Reduce subjective and laborious manual checking of complex data. The step-wise, guided analysis is designed to help you to reproduce results between experiments or across labs.

Statistics Generate complete data sets for valid multivariate statistical analysis. This allows you to visualise and explore relationships within your complex biological data and make reliable conclusions.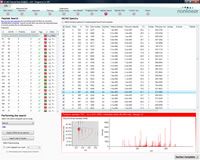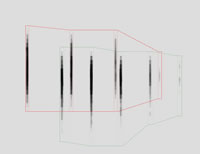 Find out more about the software »
---
Offer details & conditions
The offer is only available when purchasing a full license, not additional licenses, and must include the Progenesis Stats option
Free high specification PC only available when license is to be installed in USA or Europe
Free PC Specification - Dell T5500 Quad core processor with 12 GB RAM, 1TB hard drive and 22" monitor or similar
Cannot be used in conjunction with any other offer
Offer ends August 31st 2010